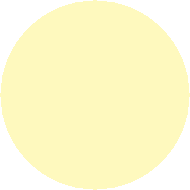 BAD PRESS Educational Literature Terms of Use:

By registering below and clicking the "Submit" button, I agree to the following Terms of Use:

All documents downloaded from this website remain the sole property of Breed Anti-Defamation, Protection, and Rescue Society, Inc., dba BAD PRESS (hereafter referred to as BAD PRESS).

BAD PRESS grants permission to reproduce one or more of these documents and distribute at will so long as none of these documents is modified, abridged, edited or otherwise manipulated in any way,  Rights of reproduction and distribution may be rescinded at any time by BAD PRESS in the event of unauthorized modification or misuse of these documents.

Failure to abide by these terms may result in prosecution to the extent allowable by the Copyright Laws of the United States of America.

To cancel and return to the previous page,
click here
.
Otherwise, proceed to the registration form below.

First Name*:










Last Name*:
Organization:

Organization Type:









If "Other" selected, specify:





Address Line 1*:

Address Line 2:

City*:













State/Province*:







Zip/Postal Code:*
Country*:









If "Other" selected, specify: