If you're in the market for a new canine companion, PLEASE consider adopting a dog from your local animal shelter or a breed-specific rescue organization.  Rescue groups  spay or neuter pets and obtain any necessary medical treatment before adoption, screen for temperament, and work with dogs on any potential behavioral issues in order to make them better pets.

In selecting an animal for adoption, don't limit your choice to the perfect pup.  Puppies are usually the first and fastest to be adopted from shelters, leaving behind many wonderful adult dogs in need of good homes.  Also, some dogs may have disabilities which, while limiting their chances for adoption, in no way limit their abilities to make excellent pets.

For an animal lover, few things are quite as fulfilling as giving an unwanted pet a second chance at a safe home and loving family!

Quick Links:

Chinese Shar Pei

Doberman

Mastiff Breeds

Rottweiler

Shepherd Breeds

Submit Your Rescue:

  We will be building an

  online form with which

  to submit your rescue's

  information.  In the

  meantime, we invite

  rescue groups interested

  in being listed herein to

  description (area served,

  facility type, breeds

  handled) and website link.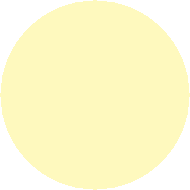 IF YOU NEED TO RE-HOME A DOG, PLEASE READ:  BAD PRESS is a humane education organization which advocates, encourages, and educates about canine rescue, as well as provides assistance to rescue groups in our local vicinity.  We are not a rescue group; we do not have a shelter facility, nor do we have foster homes available.  If you are in need of assistance in rehoming a dog, please visit the links below to locate an appropriate rescue organization.

All- or Multi-Breed


National:

Northeastern USA:
Animal Rescue, Inc.
Serves the Greater Baltimore, MD and York, PA areas.  Cat shelter located in Baltimore; 33-acre farm in PA on MD border.

Akita


Midwestern USA:
Midwest Akita Rescue Society

Based in Chicago, IL.  Foster-based (no shelter facility).


Northeastern USA:
Akita Rescue of Western NY

Based in East Amherst, NY; foster-based (no shelter facility).
Klemko Akita Rescue Family

Based in Lewisberry, PA; home-based (no shelter facility).  Also offers information, training, and boarding.


Southeastern USA:
The Akita Rescue Society of Florida

Based in Jacksonville, FL.  Provides temporary and long-term shelter and care.

Heart of Dixie Akita Rescue, Inc.

Based in North Carolina.  Serves the NC, SC, East TN, Southeast KY and Southeast GA areas.

Bully Breeds


National:
Pit Bull Rescue Central
NOT a rescue group but a rescue NETWORK; contact for referral to a rescue group or visit site to view adoptables.

Northeastern USA:
Out of the Pits

Based in New York.  Also offers spay-neuter assistance and breed education for pit bull owners.

Southeastern USA:
Villalobos Rescue Center

Based in New Orleans, LA.  Large shelter facility with a small number of "satellite houses"/foster homes.

Western USA:
BAD RAP (Bay Area Doglovers Responsible About Pit Bulls)

Based in San Francisco, CA. 
Accepts surrenders ONLY from SF area
.
Linda Blair WorldHeart Foundation

Founded by actress Linda Blair.  Has shelter and sanctuary facility in Acton, CA.
Pit Bull Rescue San Diego

Based in San Diego, CA.  Foster-based (no shelter facility).
Shorty's Rescue

Serving the Los Angeles, CA area.  No shelter facilities; uses foster homes and partners with other rescue facilities.  Donates a portion of contributions to other animal charities and the Doors of Faith Orphanage.


This page is currently being rebuilt and updated.  Therefore, not all categories are currently available.  We apologize for any inconvenience.